Tag Archives:
Ben Pogge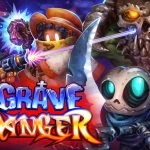 Our next meeting will be August 11th at Do Space. Make sure to bring your WIP's. More importantly, please support one of our own local game developers, Jeff Brooks. Jeff is the founder of JB Gaming Inc and has already … Continue reading →
Posted in

Announcements, Meeting News
Tagged

Art, Artists, August, Ben Pogge, Chapter, Coding, Do Space, Game Design, Game Development, Games++, Grave Danger, Indie, International Game Developers Association, JB Gaming Inc, Jeff Brooks, KickStarter, Meetup, Nebraska, Networking, Omaha, Software Development, Video Games
Leave a comment
Stop by the forums and look at what OGDA artist, Ben Pogge, is putting together for our OGDA logo and to replace the banner at the top of the page!